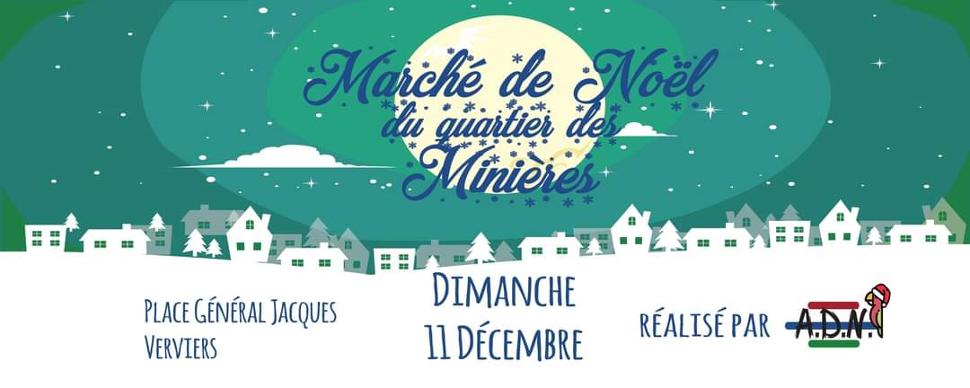 Marché de Noël des Minières
The Minières Christmas Market, one of the most convivial in the whole province of Liège, is back for a new edition in 2022.
Organised for many years by the ASBL des Minières, the Christmas Market of Les Minières was, in 2017, taken over by a brand new ASBL: ADN. Composed of former leaders of the Sainte-Julienne Unit, it is young and dynamic and aims to perpetuate this emblematic event
When will it take place? Sunday 11 December from 10am to 9pm.
Where? Place Général Jacques in Verviers.
FREE ENTRY
The event will take place around the Place Général Jacques where some twenty local producers will be showcasing their food products. A market of local craftsmen is also organised inside, in the Salle des Minières.
SCHEDULE
The hall with the craftsmen will be open from 10am to 6pm.
The outdoor stands, with food products, will serve you from 10:30 am to 9 pm.
Please note that for security reasons, it will be impossible to circulate around the Place Général Jacques on that day