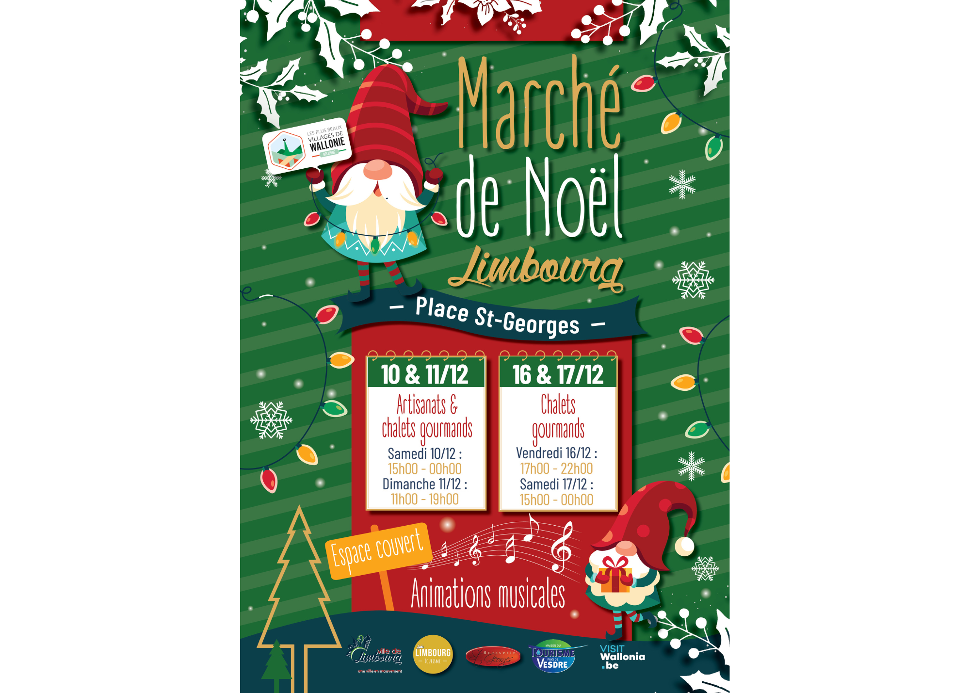 Limburg Christmas Market
Discover the charming Limburg Christmas market, in one of the most beautiful villages of Wallonia, on 10, 11, 16 and 17 December.
Come and taste delicious food products in our gourmet chalets and discover the creations of our craftsmen (on the 10th and 11th only).
Totally free entrance and covered area...
For this edition, we also offer musical entertainment:
- Saturday 10/12 -
18h00 Musica Gogo Hé
22h00 Piano-Voice
-Sunday 11/12 -
2.30 pm Les Fanfares de Dolhain
17h00 Two Shine
-Friday 16/12-
From 5.00 p.m. Christmas Chorals
20h30 DJ Set
-Saturday 17 December
4.30 pm to be defined
21h00 Fauna
Jewellery - Keyrings - Bags & fabrics - Candles - Fir tree mountings - ...