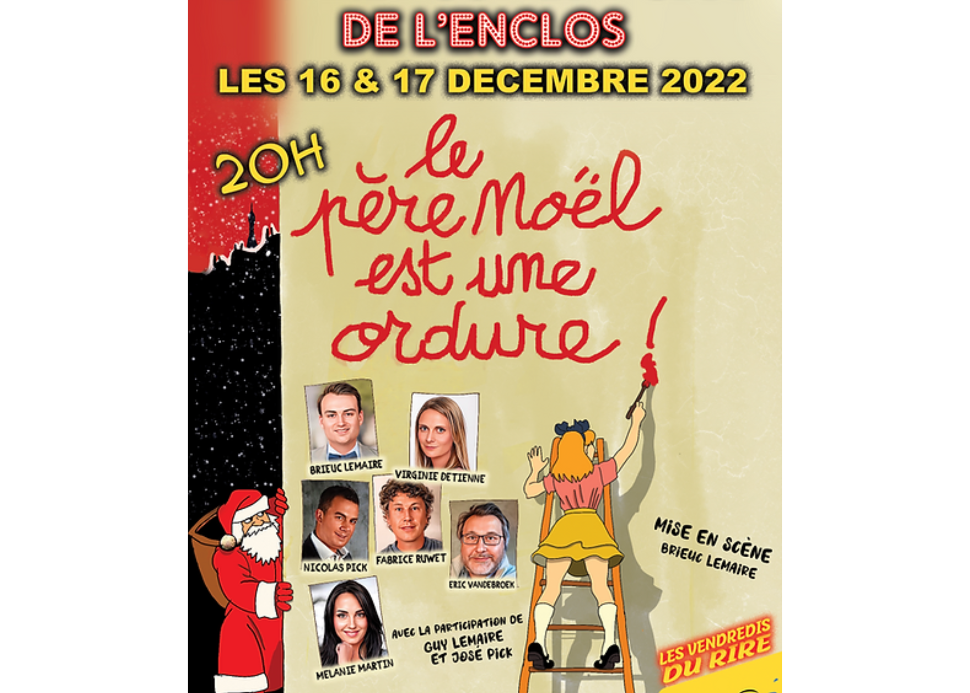 Théâtre : Le Père Noël est une ordure
Le Cabaret de l'Enclos presents :
One Christmas Eve, at the Parisian telephone hotline of the association SOS Distress Amitié, volunteers are disturbed by the arrival of marginal and eccentric characters, who cause a chain of disasters...
When? Two dates:
16 December from 8pm to 10.30pm
17 December from 8pm to 10:30pm
Where? Enclos des Récollets 100, 4800 Verviers
Entrance fee ? 30 euros
Contact: Cabaret de l'Enclos - 0487167433 - cabaret.delenclos@gmail.com
Find all the information about the event on the Cabaret de l'Enclos website and on Facebook.