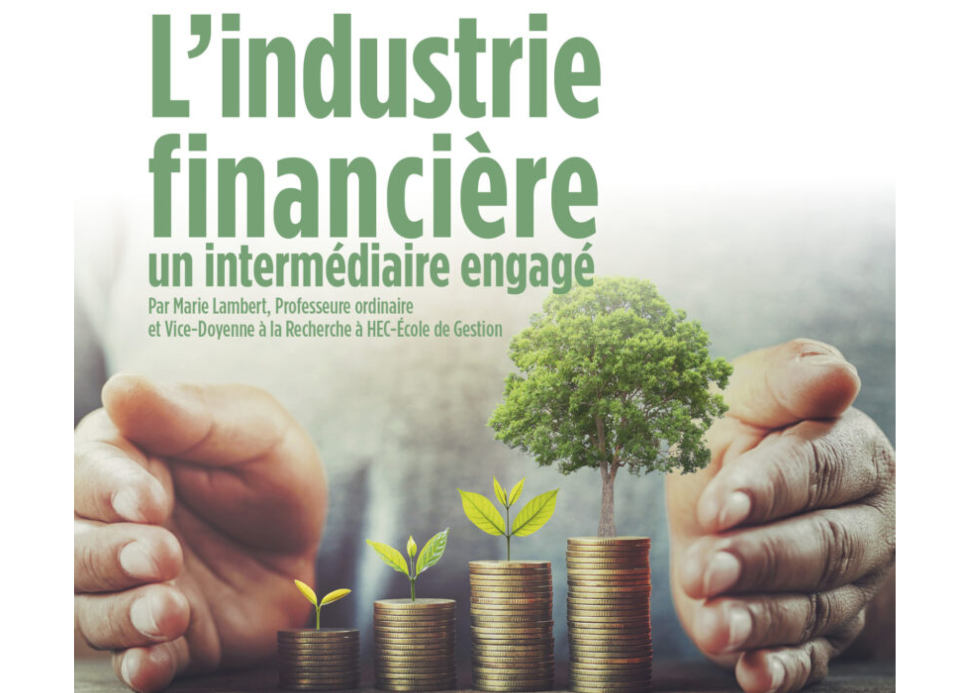 Conférence de l'ULiège : L'industrie financière : un intermédiaire engagé
The Grandes Conférences de l'ULiège in Verviers present : The financial industry: a committed intermediary, by Marie Lambert, Professor and Vice-Dean for Research at HEC-École de Gestion.
Sustainable" or "responsible" finance is at the heart of the issues linked to the ecological and social transition. Investors, both professional and private, by including environmental and social considerations in their investment policies and choices, can be the driving force behind the transition and enable the reallocation of financial capital towards projects that respond to the social and environmental challenges of our society. Institutional investors and asset managers can also be committed to the transition and play an active role on company boards and steer company strategy towards sustainability goals.
After an introduction to the concept of sustainability in finance, the objective of this seminar is to present the academic foundations and practical aspects of sustainable finance as well as to outline the major implications for investors, financial professionals and commercial enterprises.
All lectures take place at 8 pm at the Centre culturel de Verviers - Espace Duesberg, Boulevard des Gérardchamps 7c, Verviers.
These conferences are FREE and open to all / Reservation required.
Information & reservations at the ticket office of the Cultural Centre of Verviers: 087/39.30.60 - www.ccverviers.be.
To discover the full programme of ULiège activities in Verviers, go here.