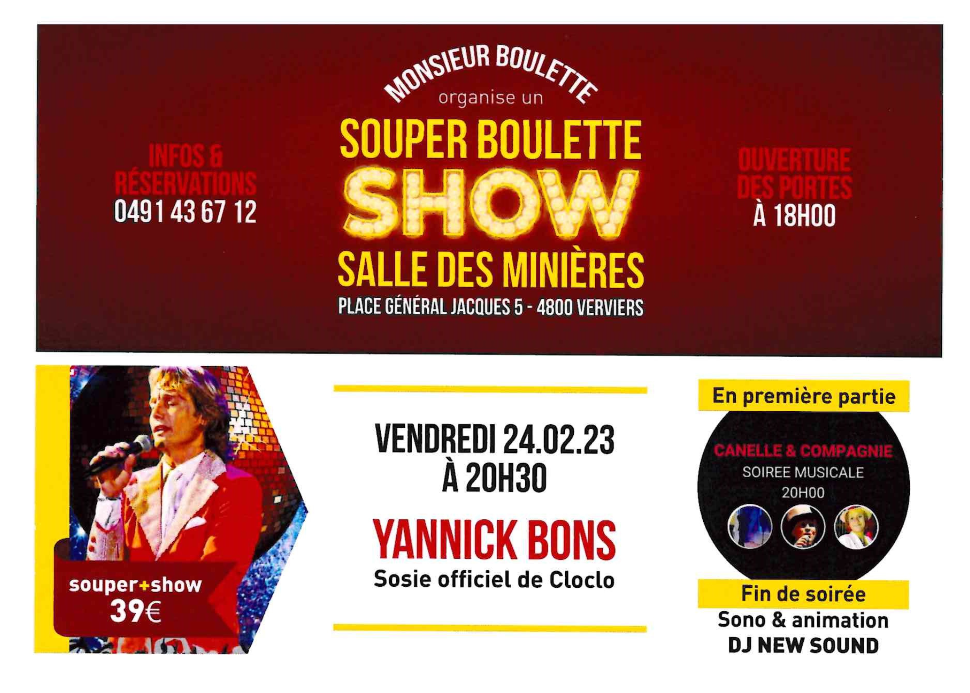 Musical show : Yannick Bons, sosie officiel de Claude François
Monsieur Boulette is organising a Boulette SHOW dinner at the Salle des Minières.
On Friday 24 February at 8.30pm, meet Yannick Bons for a special concert: he is the official Cloclo (Claude François) look-alike. An evening of fun with the songs of Claude François while enjoying delicious dumplings.
Canelle & Compagnie will open the evening at 8 pm. At the end of the evening, after Yannick Bons, Sono & animation DJ NEW SOUND will play.
Entrance at 18:00.
Price: Dinner + Show = 39€. Reservation on 0491 43 67 12.