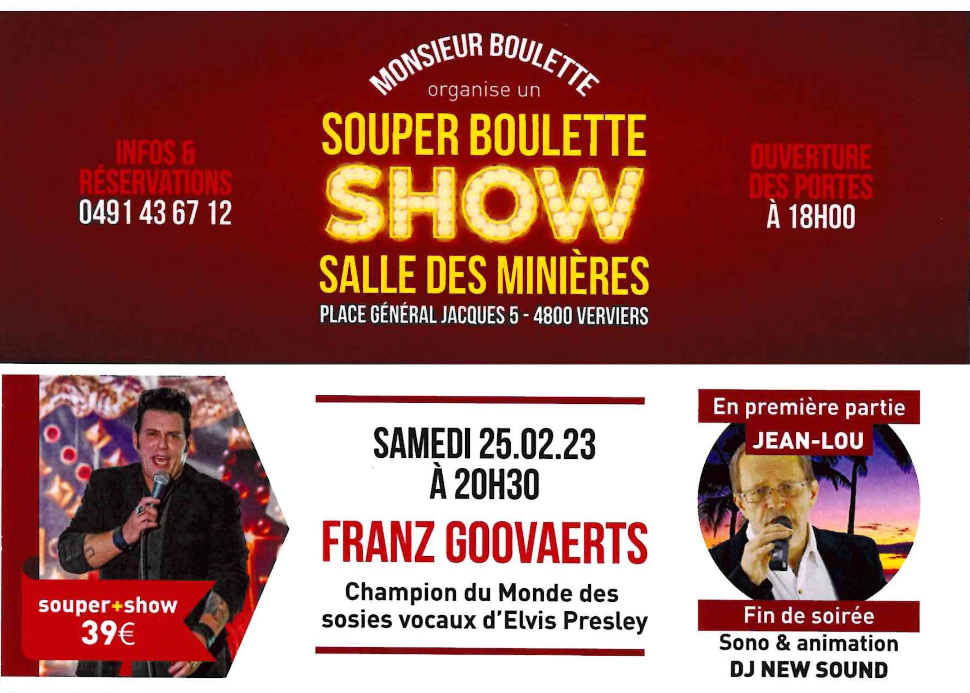 Musical show : Franz Goovaerts, sosie vocal d'Elvis Presley
Monsieur Boulette is organising a boulette SHOW dinner in the Salle des Minières.
On Saturday 25 February at 8.30 p.m., Franz Goovaerts will perform a special concert: Elvis Presley. Franz Goovaerts is the world champion of Elvis Presley vocal doubles.
Jean-Lou will be the opening act. At the end of the evening, after Franz Goovaerts, Sono & animation DJ NEW SOUND will play.
Doors open at 18:00.
Price: Dinner + Show = 39€. Reservations on 0491 43 67 12.