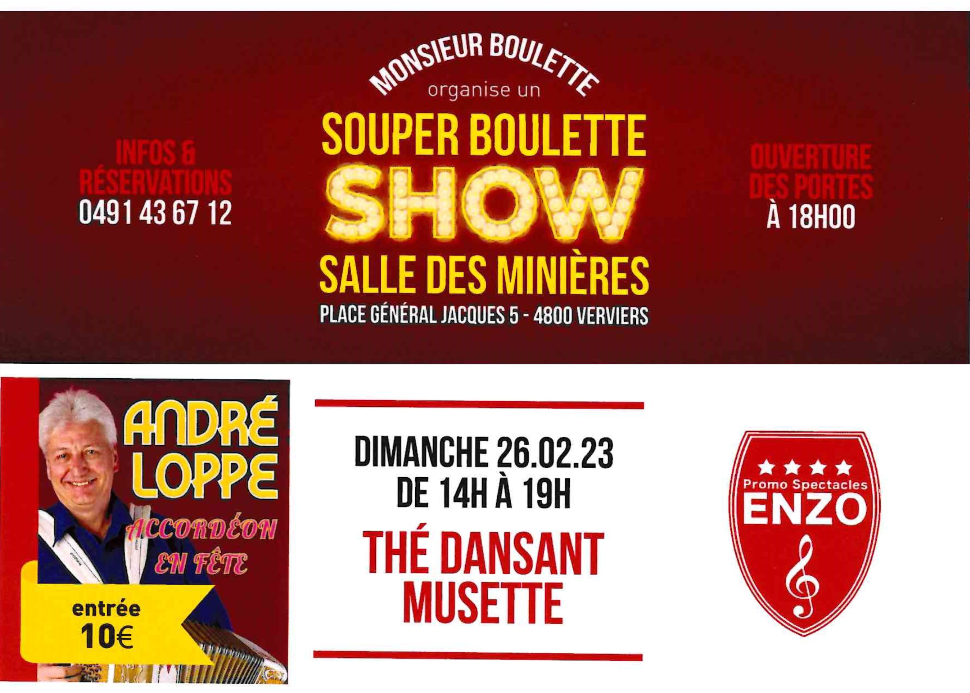 Musical show : André Loppe - thé dansant musette
Mr Boulette is organising a Boulette SHOW dinner at the Salle des Minières.
On Saturday 26 February from 2pm to 7pm, come and have fun with André Loppe - Accordéon en fête - for the super Thé dansant Musette.
Entry fee: 10€.
Reservations on 0491 43 67 12.