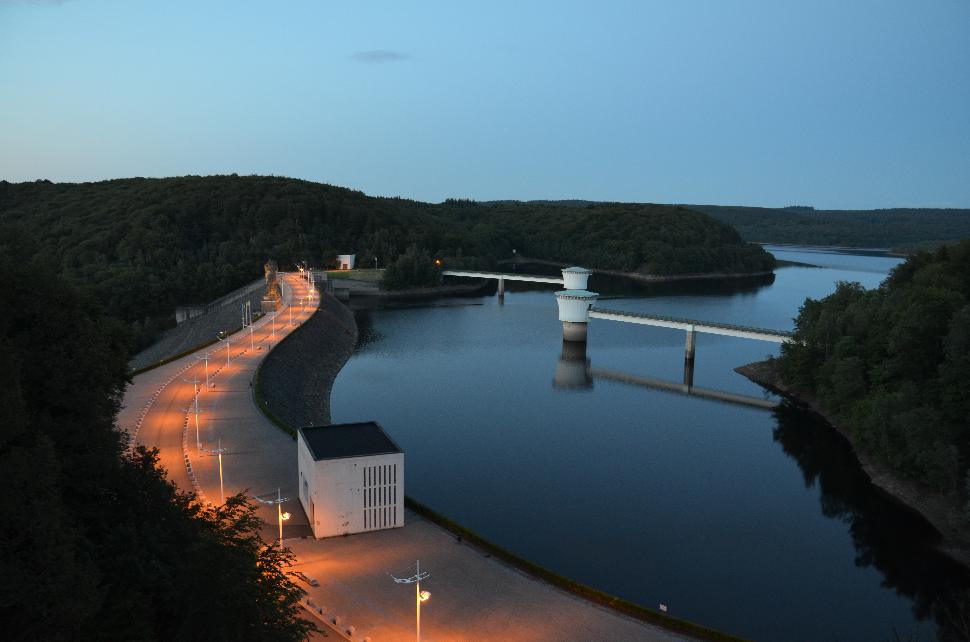 Barrage de la Gileppe
Partly located within the realms of Baelen-Membach, the Gileppe Dam is an undeniable tourist attraction.
The creation of this dam was demanded by the wool-makers of Verviers in 1857, in order to benefit from the forty thousand cubic litres of pure water necessary every day for the textile industry at the time.
Filling of the lake behind the Gileppe Dam started in May 1875 and the dam was inaugurated on 28th July 1878 in the presence of King Léopold II.
In its 78-metre high panoramic tower, there is an information centre as well as a luxury restaurant-brasserie.
Today, the Gileppe Dam, its lion monument and its lake attract visitors (both tourists and local inhabitants) seeking exercise, calm and nature, whether on foot, by bike or on horseback!
Info visit
Unaccompanied visits for individuals (always available)
Guided tours for groups (on request)