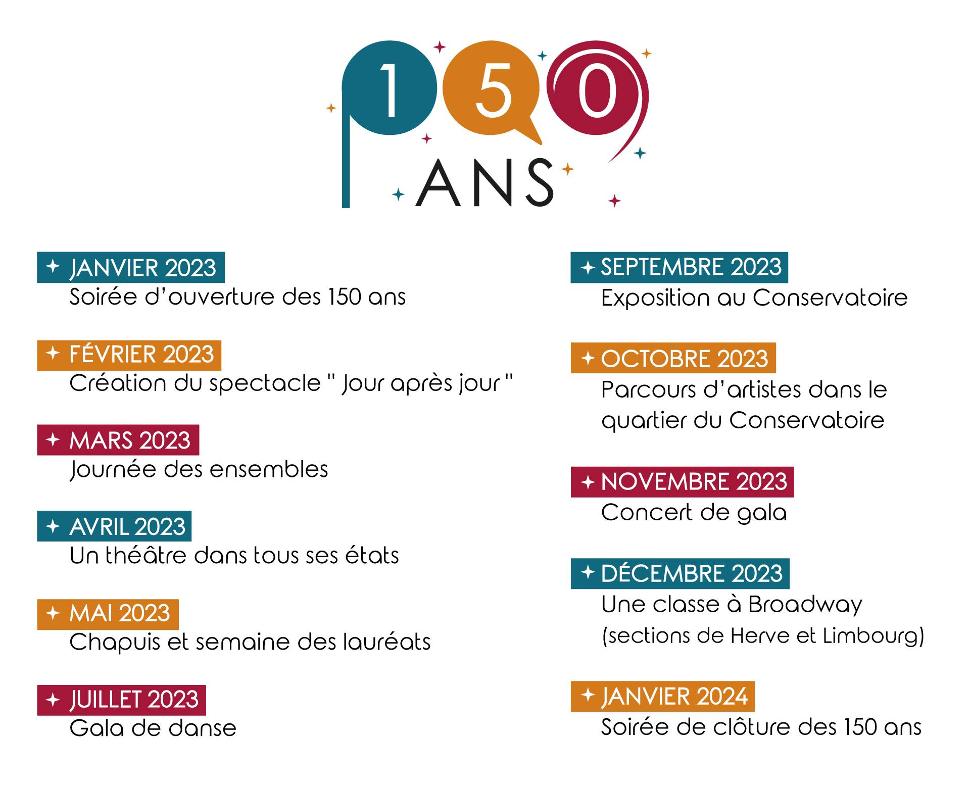 Soirée d'ouverture : 150 ans du Conservatoire de Verviers
Don't miss the events organised by students, teachers and friends of the Verviers Conservatory as part of the 150th anniversary of the institution!
Initially a music school at the end of the 19th century, the Conservatory of the City of Verviers very quickly welcomed the field of the Arts of the Word and Theatre within its walls.
Later, the field of Dance was added, all in the shadow of a bubbling Grand-Theatre and in the centre of a city where art and culture have never ceased to thrill the hearts of the people of Verviers.
At 8.15pm: 187-2023: Official and artistic ceremony
At 9.15pm: Concert "Dido and Aeneas" by Henry Purcell by the students and teachers of the Conservatory
Tickets on sale at the Conservatory from 9 January 2023 (087/39 49 89)