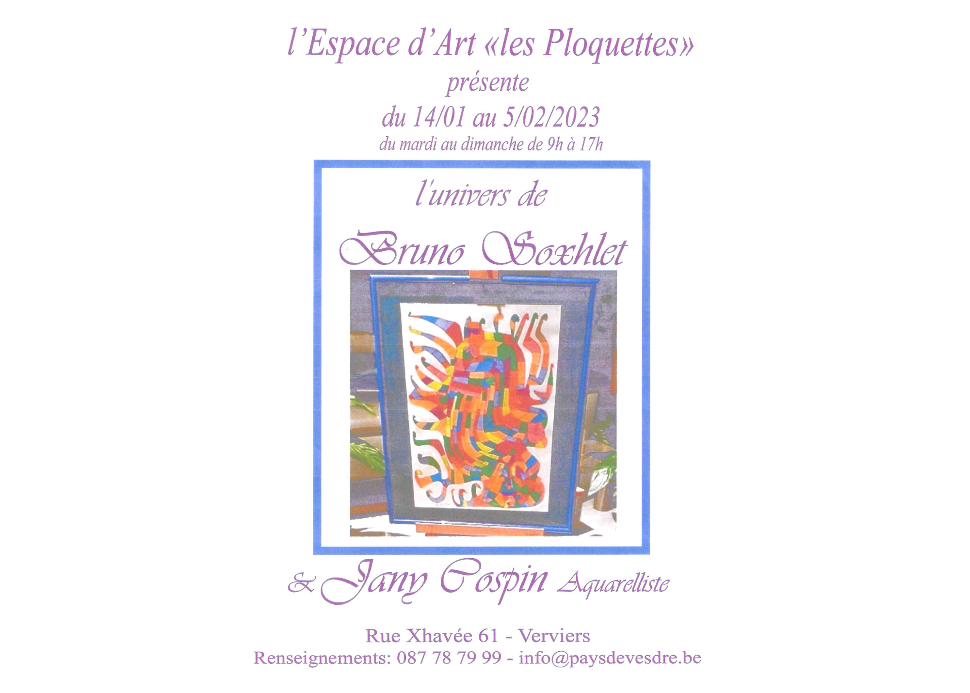 Exposition : L'univers de Bruno Soxhlet & Jany Gospin
The Maison du Tourisme is pleased to welcome Bruno Soxhlet and Jany Cospin for a new exhibition.
From 14 January to 5 February, come and discover the universe of the two exhibitors. Paintings by Bruno Soxhlet and watercolour paintings by Jany Cospin. An exhibition to fill up with colours!
Visits are available from Tuesday to Sunday, from 9am to 5pm, on the first floor of the Maison du Tourisme. Accessible to all and free of charge, without reservation.
There is a large car park next door, which is paid for during the week and free at weekends.