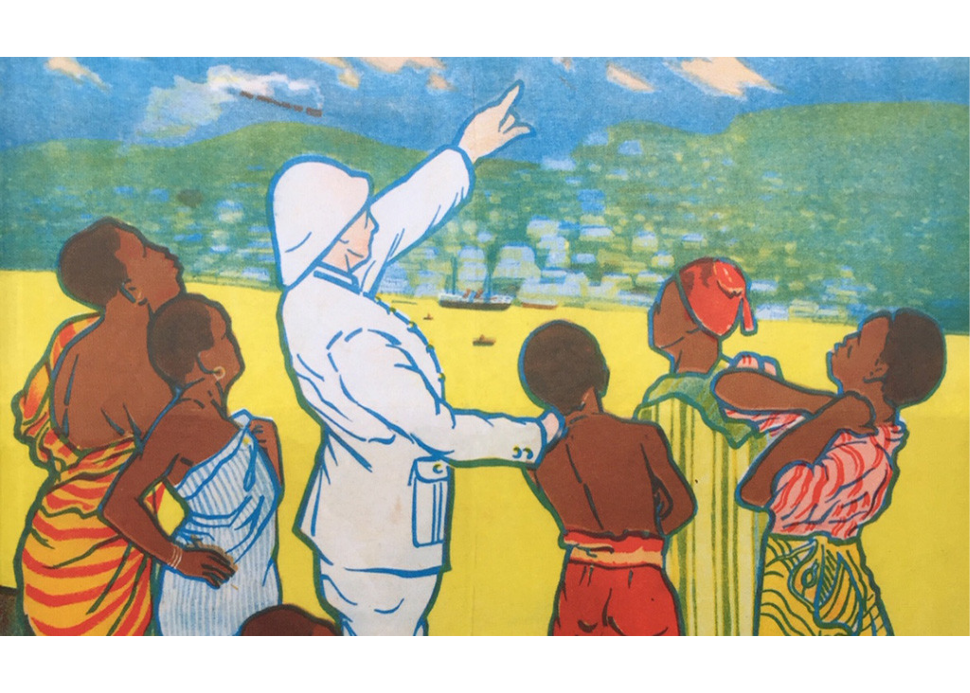 Expo : Notre Congo / Onze Kongo
At a time when images are omnipresent and digested ever more quickly, let us take the time to reflect on their influence through time.
The exhibition "Notre Congo/Onze Kongo, la propagande coloniale belge dévoilée" (Our Congo/Onze Kongo, Belgian colonial propaganda unveiled) presents a series of iconographic and audio-visual documents dating from the Belgian-Congolese colonial period. Through images and sound, Coopération Education Culture proposes to understand how the various propaganda channels once functioned to justify the colonial enterprise.
Opening on Thursday 2 March from 6 pm
A production of Coopération Education Culture (CEC).
As part of the Interculturality Festival.
Info:
Free
From 16 years old
Guided tours:
◆ Monday to Friday for school and association groups (by reservation)
◆ Group departures every Wednesday at 6pm and every Saturday at 2pm (without reservation)
Duration of the visit: ± 2h
087 325 207 - festival.interculturalite@gmail.com