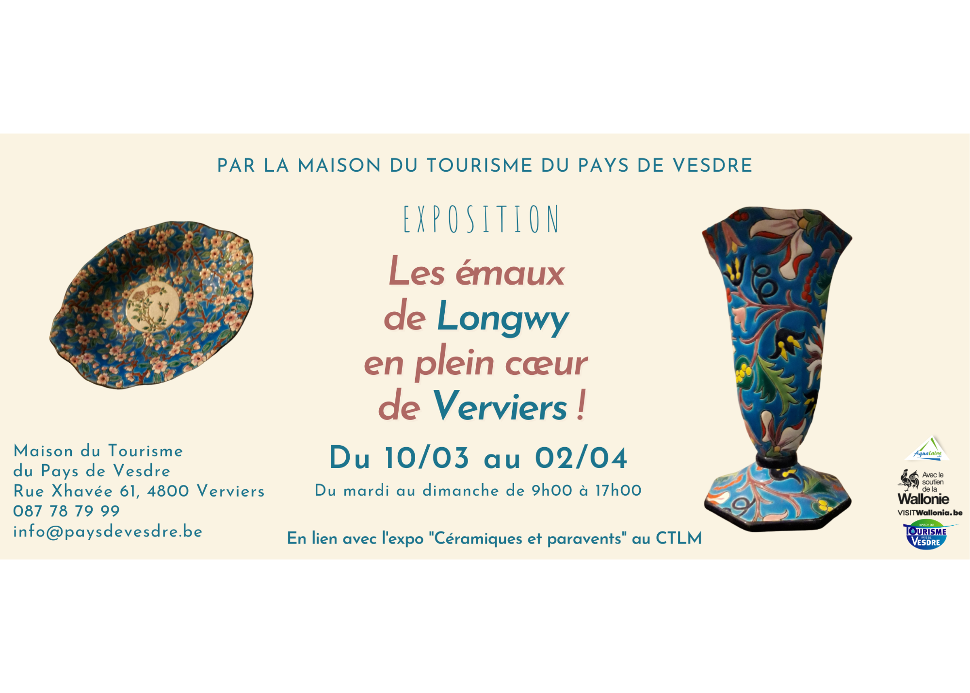 Exhibition: Longwy enamel in the heart of Verviers !
The Maison du Tourisme dedicates its art space to enamels, as a link to the exhibition "Ceramics and screens" of the Centre Touristique de la Laine et de la Mode and the Museums of Verviers. An exhibition that highlights objects from private collections. You will be able to discover unique creations of this know-how and you will certainly be seduced!
Visits are available from Tuesday to Sunday, from 9 am to 5 pm. The exhibition room is on the first floor of the Maison du Tourisme. The only access is via the stairs, unfortunately we do not have a lift. For everyone and free of charge, without reservation. Groups are welcome. There is a large car park next door, which is paid for during the week and free at the weekend. We are close to bus routes, train stations and the Place Verte.