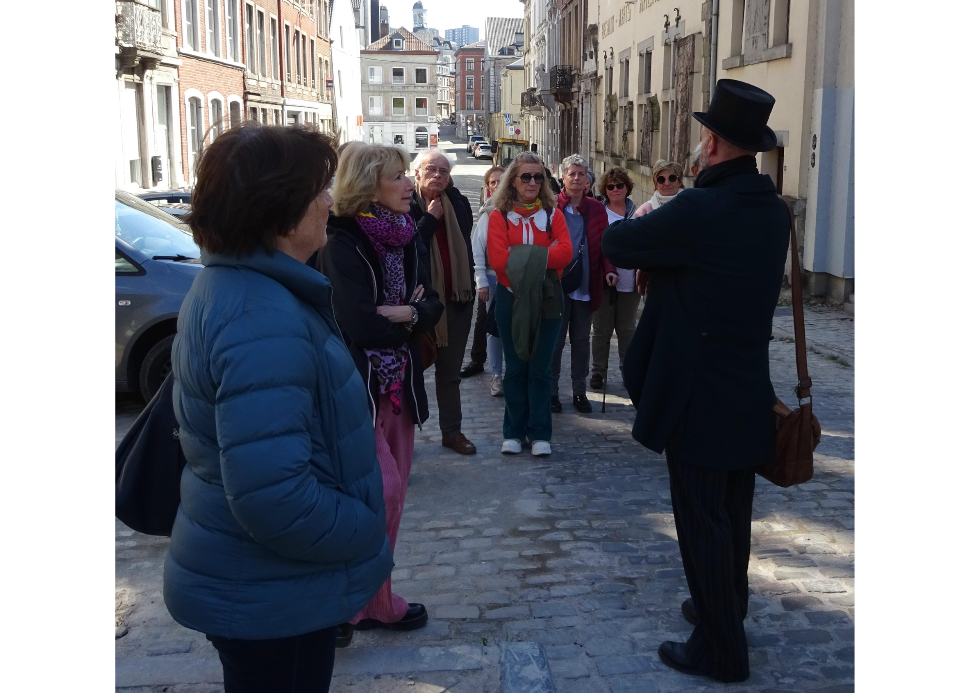 Conference and walk : The erudite strolls of JEAN-SIMON RENIER
The ASBL Anacrousis invites you to take part in the Walk-Conference-Concert in the streets of Verviers in the company of one of its artists (played by Michel JASPAR): Jean-Simon Renier (1818-1907), draughtsman, painter, historiographer and founder of the Verviers museum. He will pay tribute to the great Verviers musicians Henri VIEUXTEMPS and Guillaume LEKEU, but also to many other personalities who were born or lived in the woollen town (Chapuis, Gomzé, singers + contemporaries,...). With the participation of many speakers, musicians or actors...
Rendez-vous on 17/09 & 24/09 at 10.30 am at the Grand Théâtre de Verviers, rue Xhavée. Duration of 2 hours 45 minutes and maximum distance of 4 km. There will be 3 stops to enjoy the concerts, two of which will have seating. You will discover the Grand Théâtre, the Hôtel de Ville, the Eglise Saint-Remacle and more of the City of Verviers!
Prices (per day) vary:
Normal: €20
65+ or 12 to 18 years old: 17€.
Under 12 years old: 12€.
If you book in advance by bank transfer, the price is reduced by 2€ = 18 or 15 or 10. The account number is BE09 0689 3131 9457
In french