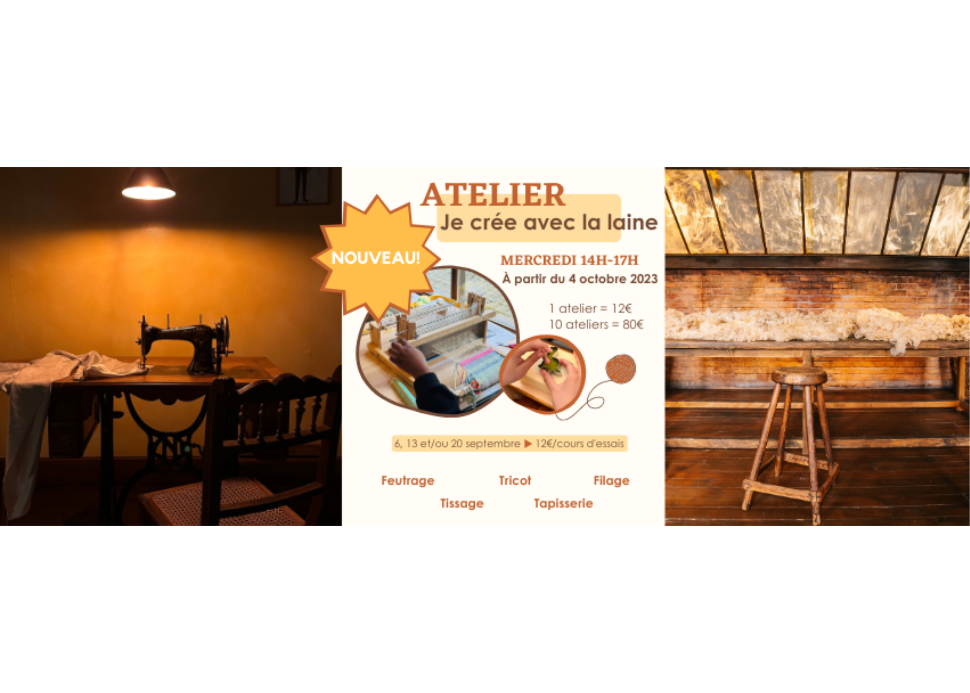 Workshop "I create with wool" at CTLM
The Centre Touristique de la Laine et de la Mode (Wool and Fashion Tourist Centre) is offering you a new activity, a unique 100% wool creative experience. Take part in the "I create with wool" workshops. The workshops are open to adults and children (aged 10 and over), and give you the chance to discover the many creative possibilities using wool. Take advantage of the facilitator's knowledge and all the materials at your disposal to make your own creations.
You'll discover a whole host of techniques, and if you get hooked on one of them, it's up to you to stick with it for the Wednesdays that follow.
The CTLM is offering you 3 "discovery" Wednesdays to find out what you prefer (i.e. 3 trial workshops). 12€/workshop.
6 September: sorting, carding, dyeing and spinning
13 September: weaving, knitting, crochet, etc.
20 September: needle and water felting
After that, you'll have the chance to sign up for 10 Wednesdays in a row, excluding school holidays, from 4 October to 20 December.
If you decide straight away to sign up for all the Wednesdays, it's €80 (instead of €120).
If you prefer to come on an occasional basis, it's €12 per class.
It's possible to discover different techniques each time, but also to continue with a particular technique for several Wednesdays in a row if you get the hang of it.