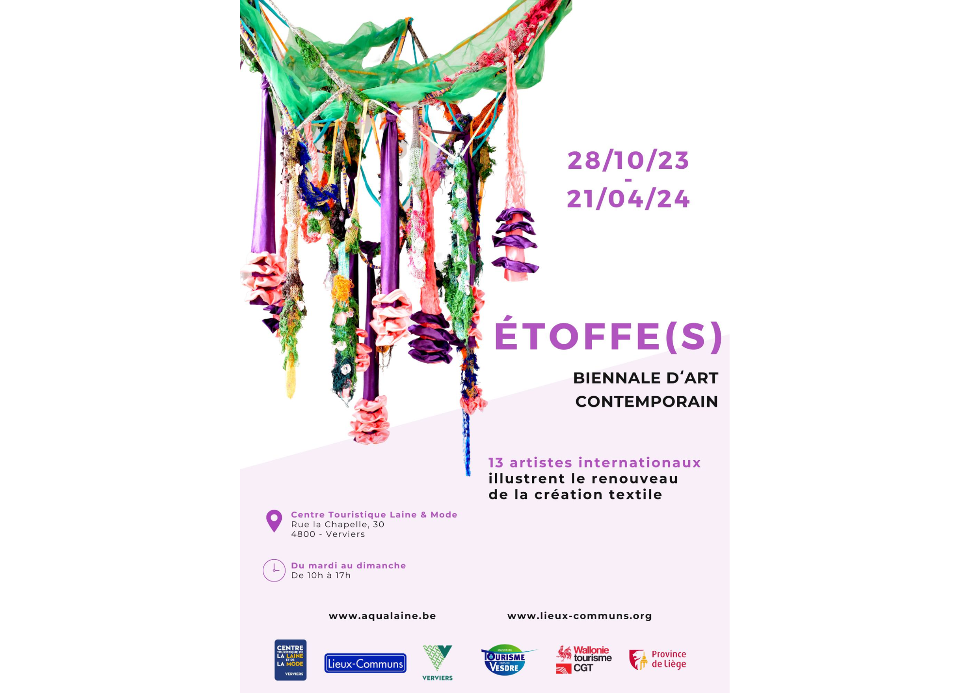 Contemporary Art Biennial "Etoffes
Lieux-Communs and the Centre de la Laine et de la Mode (CTLM) have created the Etoffes Biennial and an international prize for contemporary textile art. At the CTLM, from October 28, 2023 to April 21, 2024, textile art installations will take their place within the permanent itinerary as part of the Biennale d'Art Contemporain.
The call for entries attracted keen interest, and the jury selected 13 artists: Charlotte Bricault, Laurence Demaret, Aurélien Finance, Lauren Januhowski, Laure Forêt, Malaika Khan, Kathy Levavasseur, Abbey Muza, Rusha Luna Pozzi-Escot, Roxy Russell, Araks Sahakyan, Shmat&nyu and Katia Terpigoreva.
The artists' backgrounds, practices, techniques and themes are diverse. These artists illustrate the revival of textile creation and its growing place in the field of contemporary art. Opting for a multidisciplinary approach, many artists mix fabric with other artistic practices...
The aim of the Etoffes Biennial is to strengthen the momentum of contemporary textile art in Belgium, and particularly in Wallonia, and to bring it to a wider public.
The winner of the Prix Etoffes will be announced on October 27, 2023 at 6 pm. The preview, open to all, takes place on 27 October from 6pm.