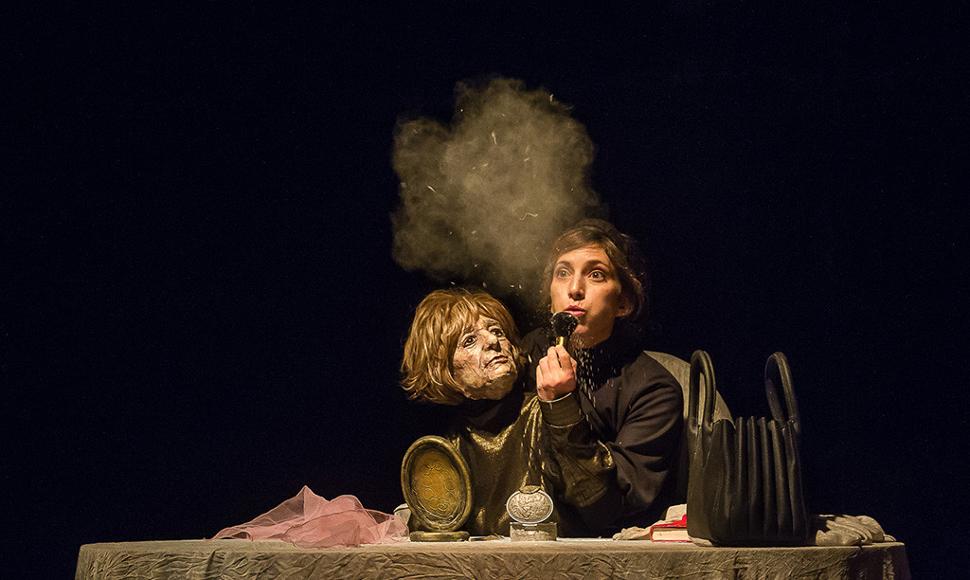 Theatre : Tchaïka
Tchaika deals with the violence of old age (...) through the poetry of an actress' imagination.
In the wings of a theatre, an old actress in the twilight of her life no longer knows what she is doing there. A woman approaches her and reminds her why she is there: to play the role of Arkadina in Chekhov's The Seagull.
It will be her last role. Her memory is gone. She no longer knows who she is, or what her role is. But she intends to perform. In her rout, fiction and reality intertwine. Between past and future, between disillusionment and hope, she continues on her way despite the mess.
Told in the context of a dream, this show for an actress and a puppet is the first by the Belova-Iacobelli company.
- With Tita Iacobelli | Director: Natacha Belova and Tita Iacobelli | An Ifo Asbl production | With the support of Fondo Nacional para la Cultura y las Artes, Chile, the Fédération Wallonie Bruxelles-arts de la scène-service interdisciplinaire | A co-production Mars - Mons arts de la scène, Théâtre des Martyrs in Brussels, Atelier Jean Vilar in Louvain-La-Neuve
As part of the Festival Paroles d'Hommes ---- Tickets
Info:
Start of the show: 20:00
16€ (full price) / 14€ (-30 and +65 years) / 1,25€ (Art. 27)
Subscription (from 4 shows): 13€ / 11€.
087 / 78 62 09 - reservation@parolesdhommes.be